SPACE HOUSE IS A PLACE OF HIGHLY CONSIDERED
REWARDING OFFICE SPACE
Where lightness and flow connect people and ideas; every need is met and every expectation is exceeded. It is a new type of space, for a new way of working. Both better and brighter, with every amenity considered.
LONDON'S
BEST
CYCLE
CENTRE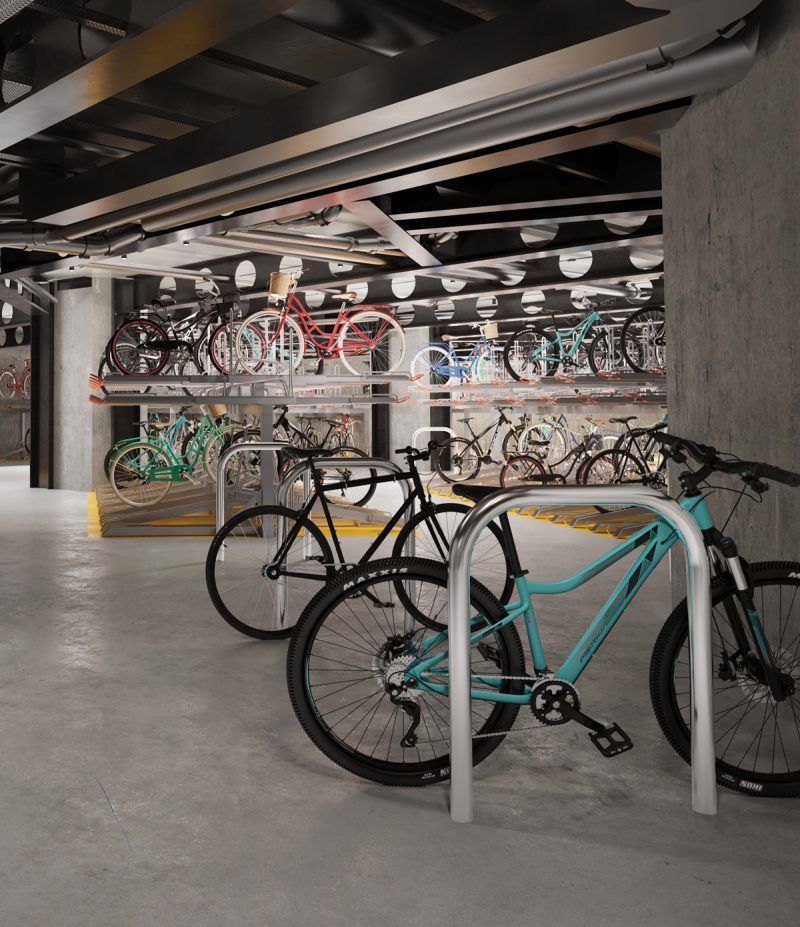 Arrive at London's highest-provisioned office cycle centre via a dedicated cycle ramp. Once there, choose from 605 cycle spaces, and take advantage of one of the 62 showers and 536 lockers provisioned with drying rooms.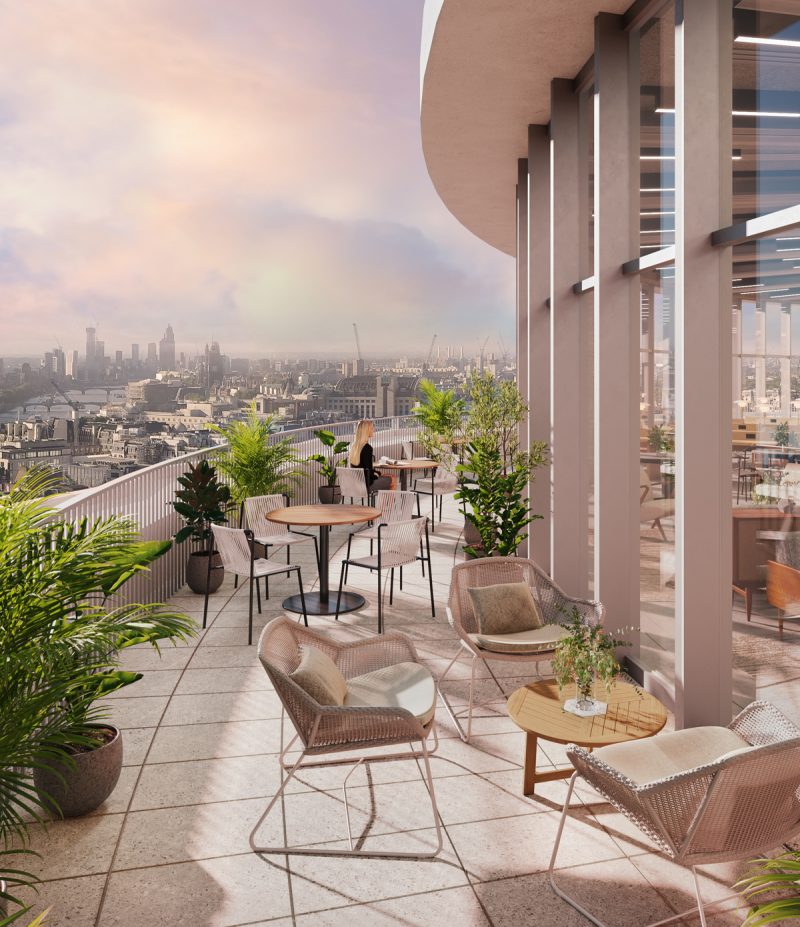 Expand your workplace and shift your outlook. At the top of the Tower is a 3,600 sq ft roof terrace, with 360 degrees of unobstructed views of Central London.



For a change of scenery and some fresh inspiration, the Club House situated at the top of the Block is accessible to all tenants and includes meeting rooms, a bar, and a 5,000 sq ft terrace with outdoor patio furniture and seating.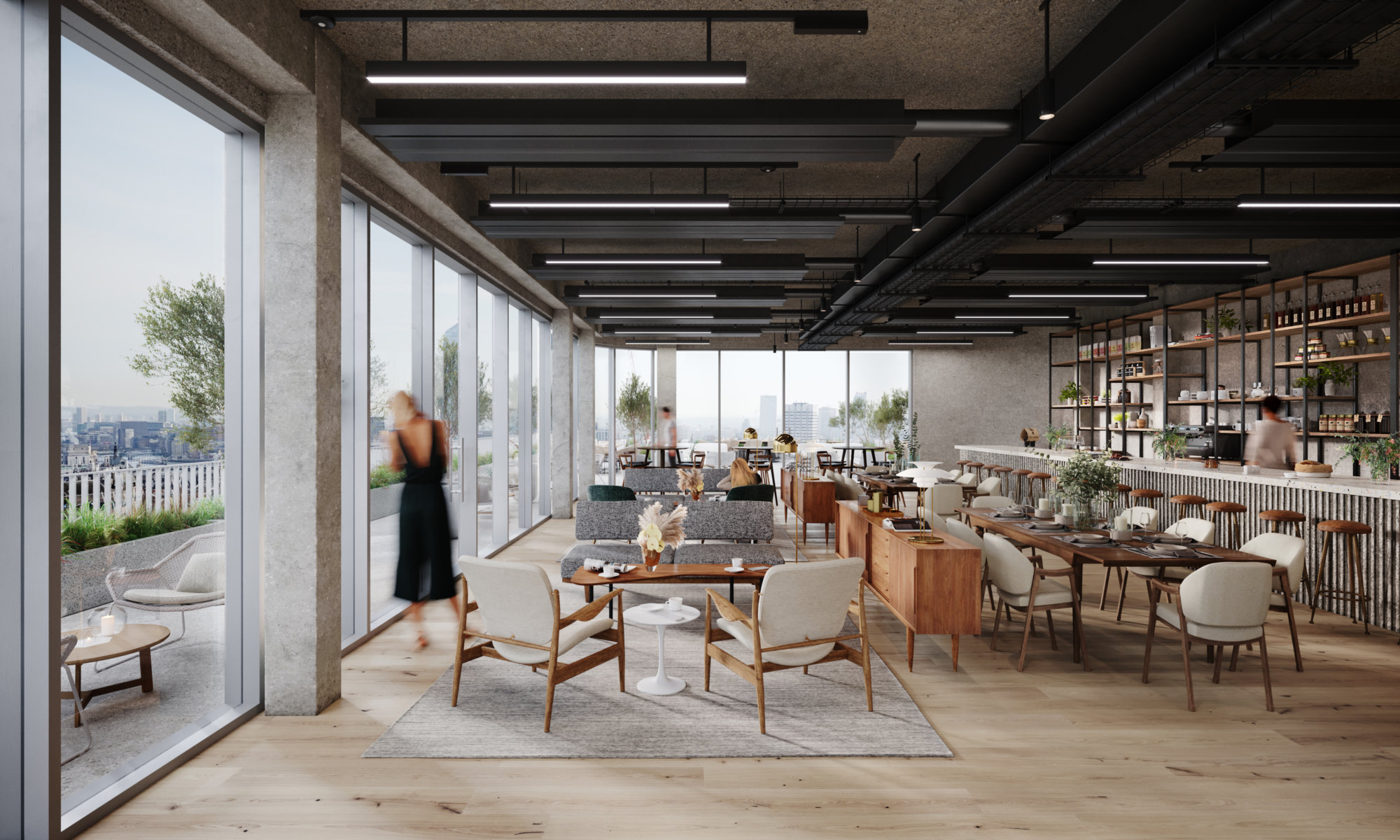 DOUBLE
HEIGHT
EVENT
SPACE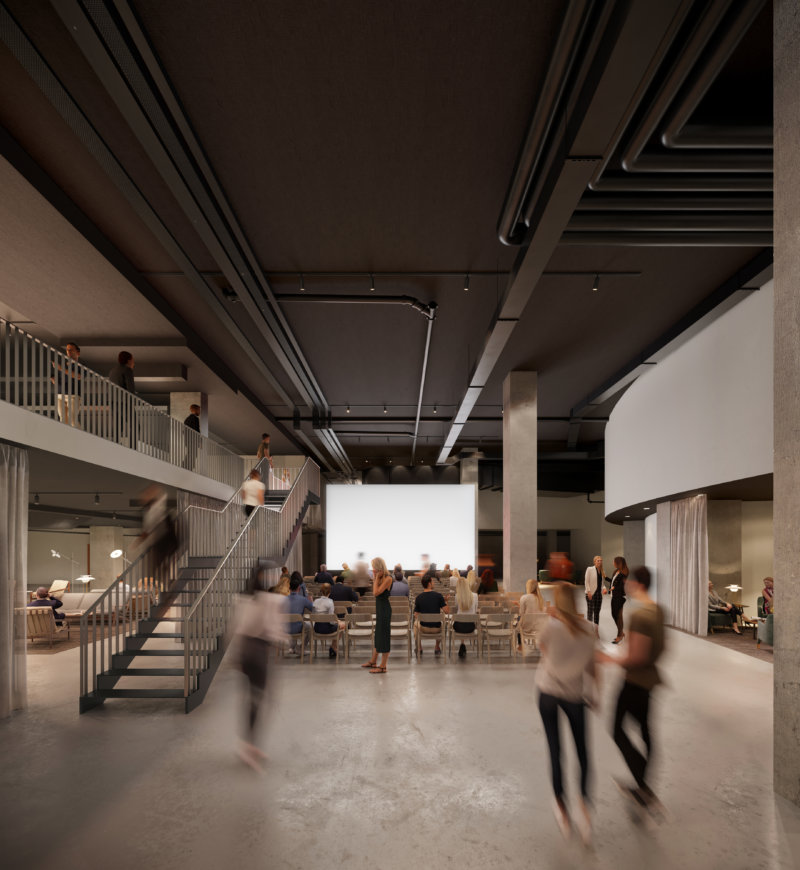 The 16,500 sq ft underground event space features a double height auditorium offering a canvas for you to breathe life into your most out-of-the-box ideas, groundbreaking innovations and wildest dreams.



Our sweeping event space can be transformed to unveil new ideas, stage the unexpected, or house the future of design, fashion, film and tech.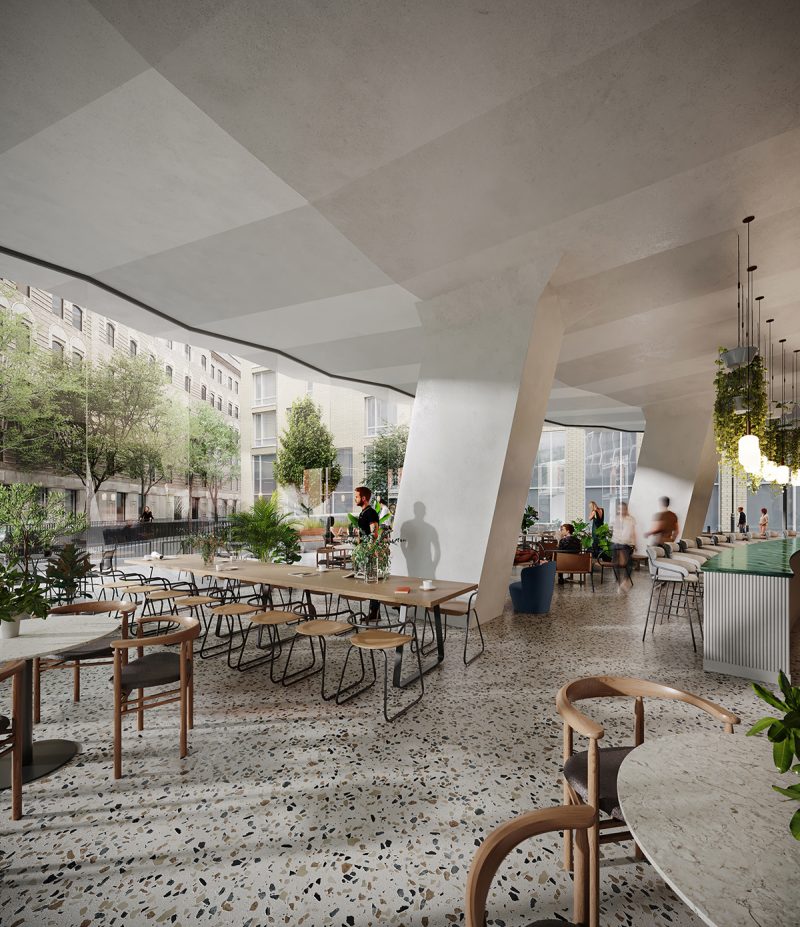 Originally a petrol filling station, we have redesigned the space to serve as a dedicated 2,300 sq ft restaurant at the base of the tower. There is always something to see, taste and do – whether after work or over lunch, by yourself or with colleagues and clients.



The Filling Station is integrated with the lush public realm for an indoor/outdoor dining experience which complements the F&B and retail offer of the site.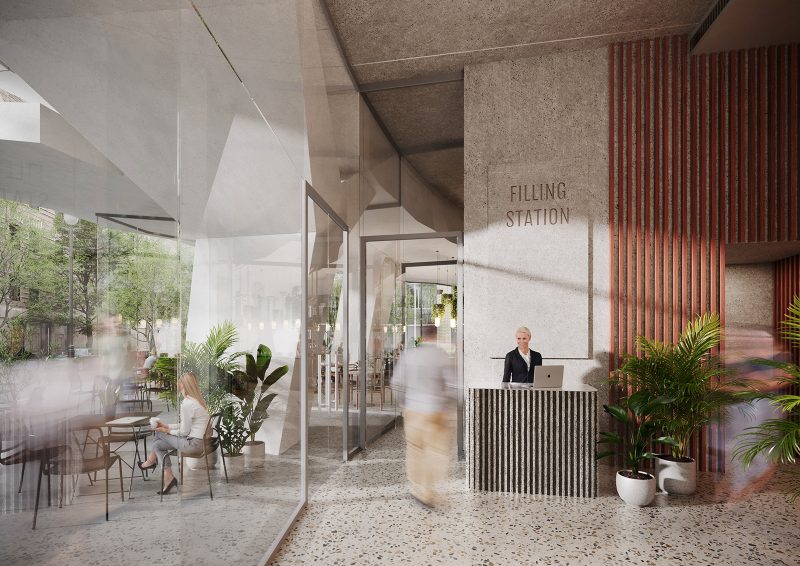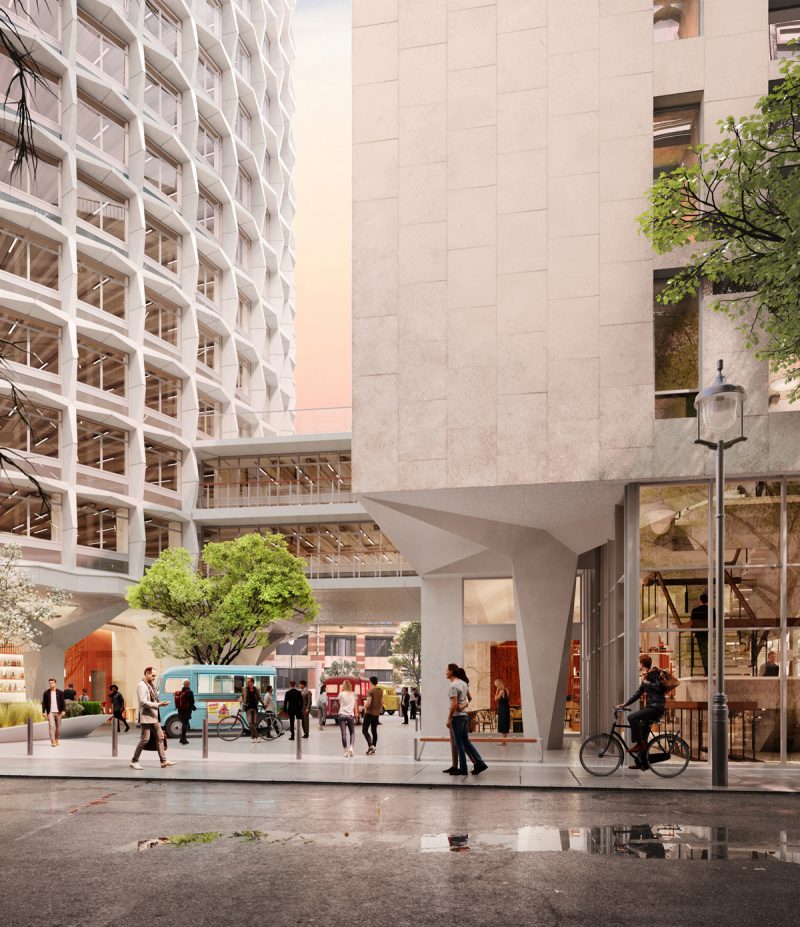 The area surrounding Space House has been transformed into a contemporary, publicly accessible square supporting shops, cafés and outdoor seating terraces. The public realm will be enjoyed by occupiers of the office space, the local community and the general public.
We wholeheartedly support the habitat of all sentient life and embrace biodiversity by having bee hives, insect hotels, bat boxes and on site vegetation. We haven't forgotten about our human dwellers either and offer lunch trucks and a dedicated ground-floor restaurant. We strive to offer the warmest welcome and wellbeing to all.