A BRUTALIST ICON
Delivering a kerb to desk experiential journey for tenants, their employees, and their visitors. Designed to share a story of contemporary brutalism with state-of-the-art features delivering bright, generous, democratic space.
Space House delivers 255,000 sq ft of prime Grade A offices sitting on an island site of nearly one acre. With extensive public realm and generous building setbacks, Space House enjoys bright space on every floor of its two exceptional buildings: the Tower and the Block. The first to third floors are connected by a sky bridge creating three large contiguous floors of c. 19,000 sq ft and featuring a garden terrace at level three.
Bring your events to life in the 16,500 sq ft of underground event space featuring double height auditorium.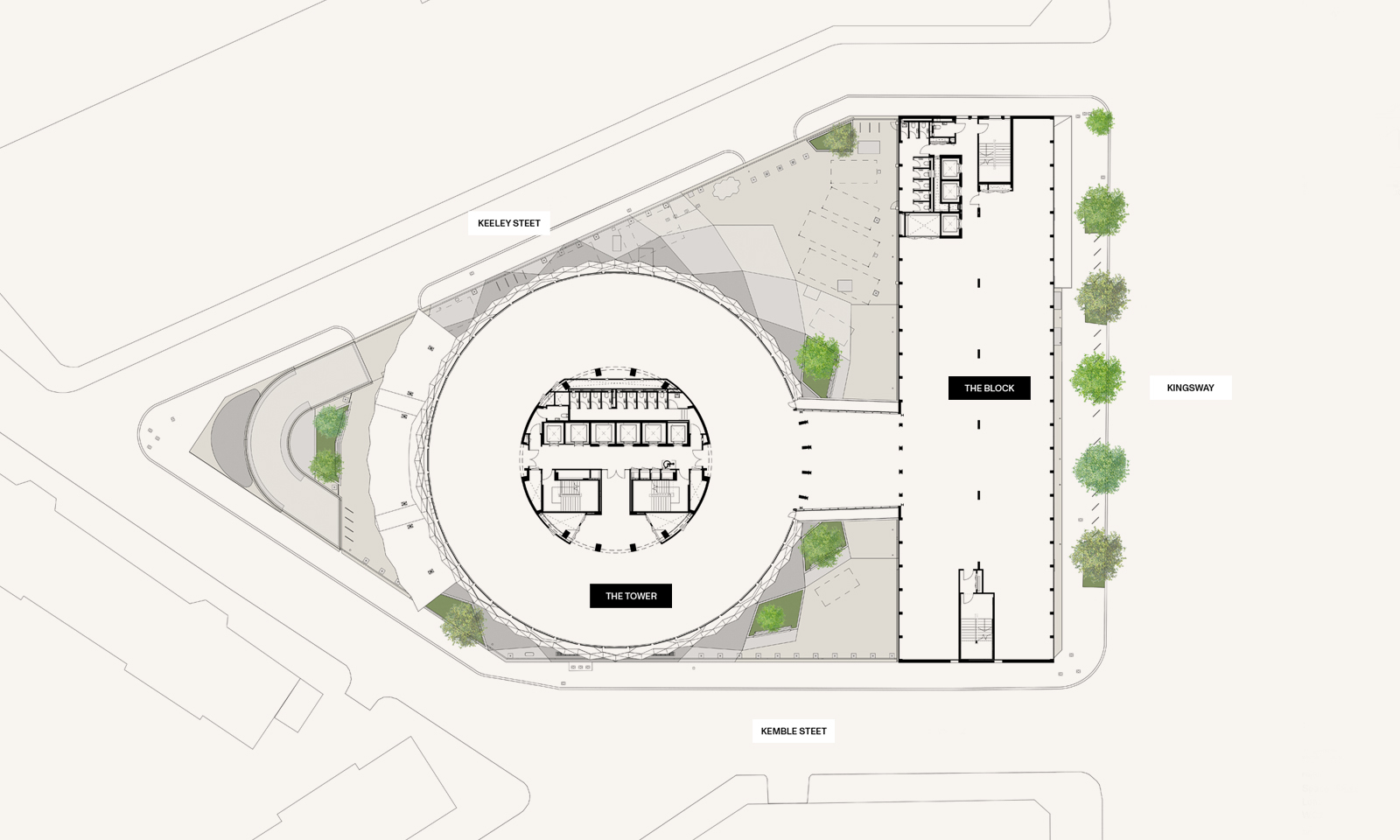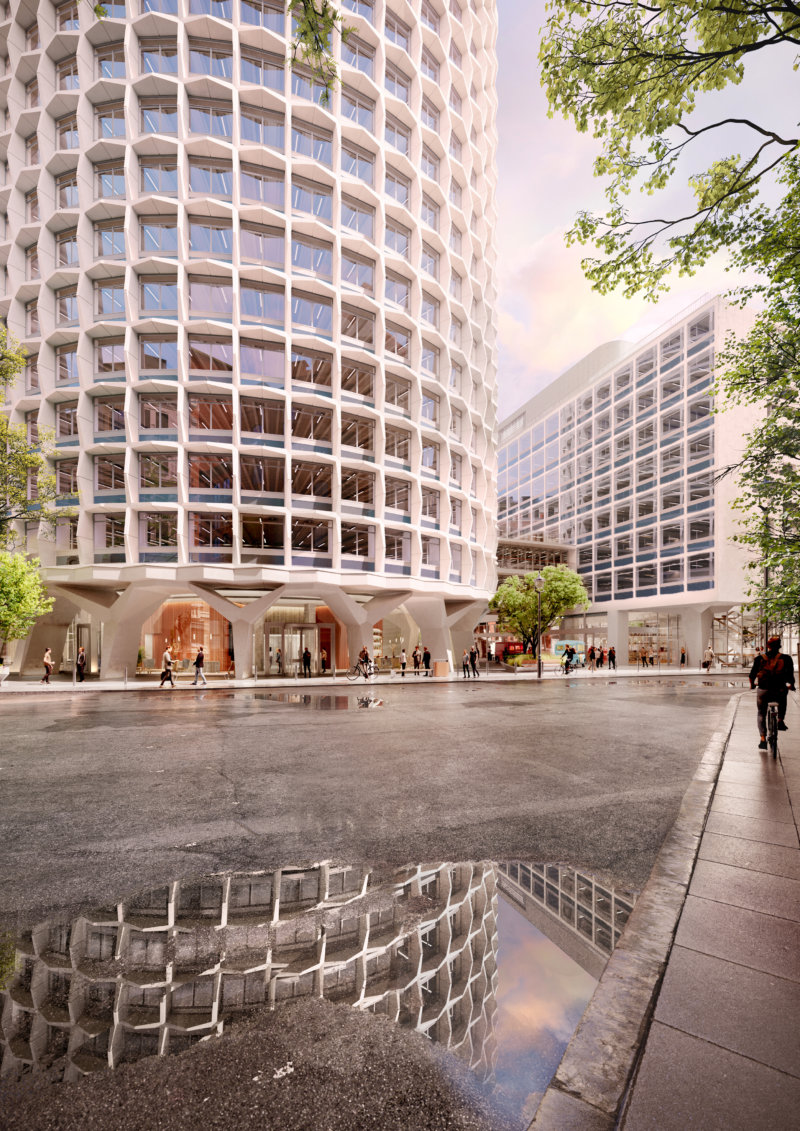 Our buildings have been considerately and sustainably restored, respectful of the character of the brutalist architecture whilst anticipating the needs of tomorrow's occupier. We've created authentic loft offices with polished concrete floors, installed new terrazzo flooring throughout the common areas and retained the original mosaic tiling in the stair cores.



Wired Score Platinum and Fitwel accreditation ensures the buildings provides a well-connected and diverse digital platform without losing focus on their wellbeing at all times.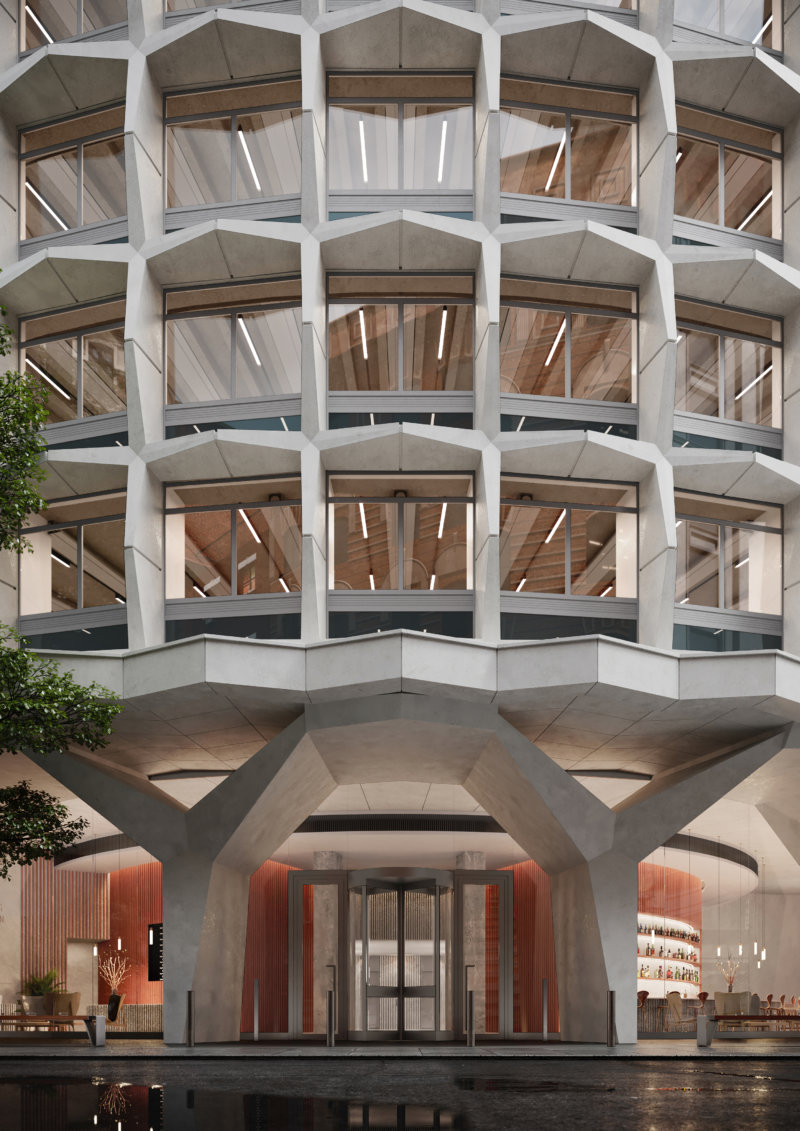 The Tower provides 168,000 sq ft of offices over 17 stories with unobstructed 360-degree views from the top 10 floors including a spectacular rooftop terrace. Each 10,300 sq ft floor is column-free spanning 9.5m to the façade resulting in superior natural light. Sympathetically designed, bespoke energy-efficient chilled beams fit seamlessly into the unique existing radial ceiling coffers.



A spacious, double-height lobby and reception sits at the base of the tower and is serviced by six high-speed lift.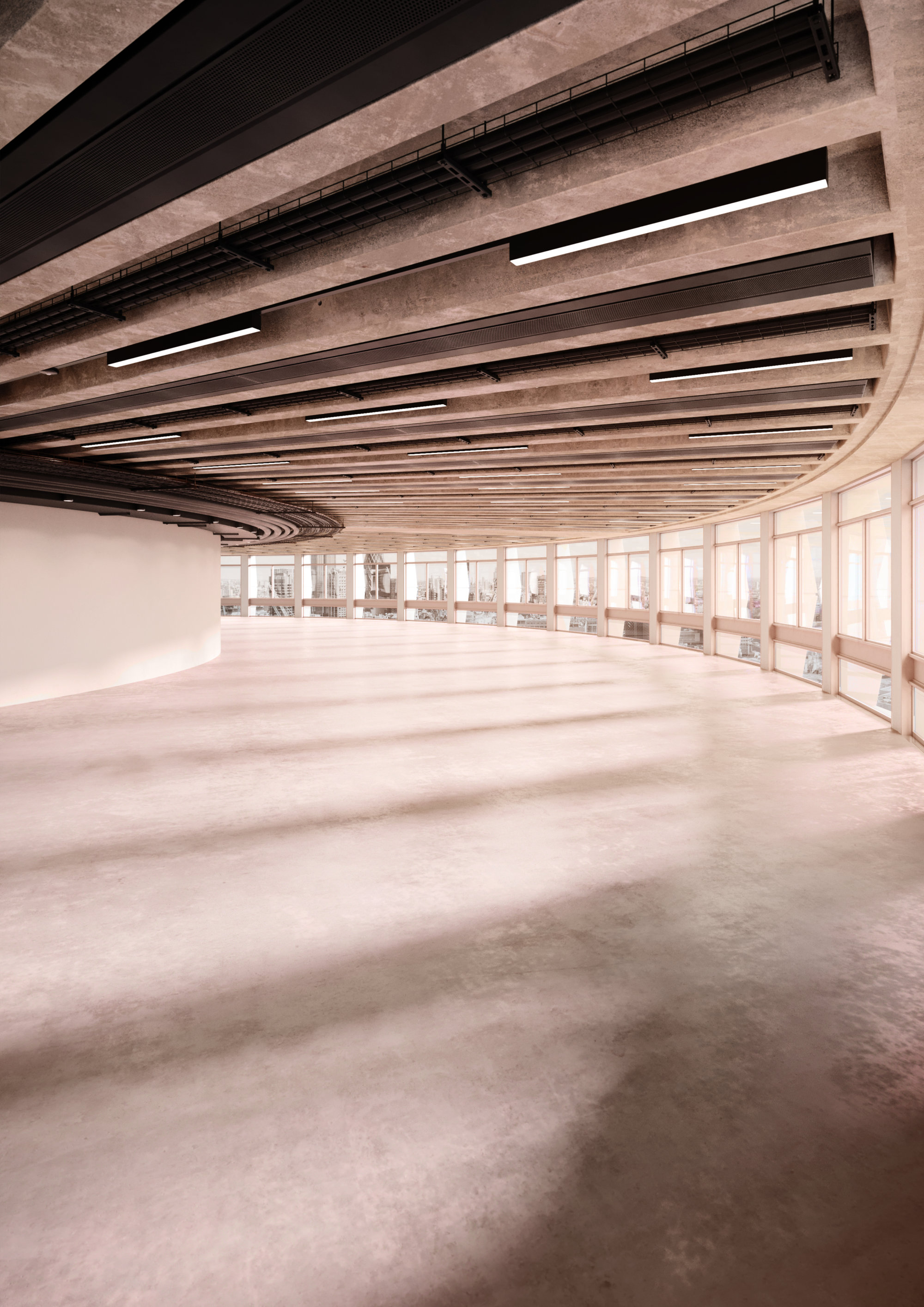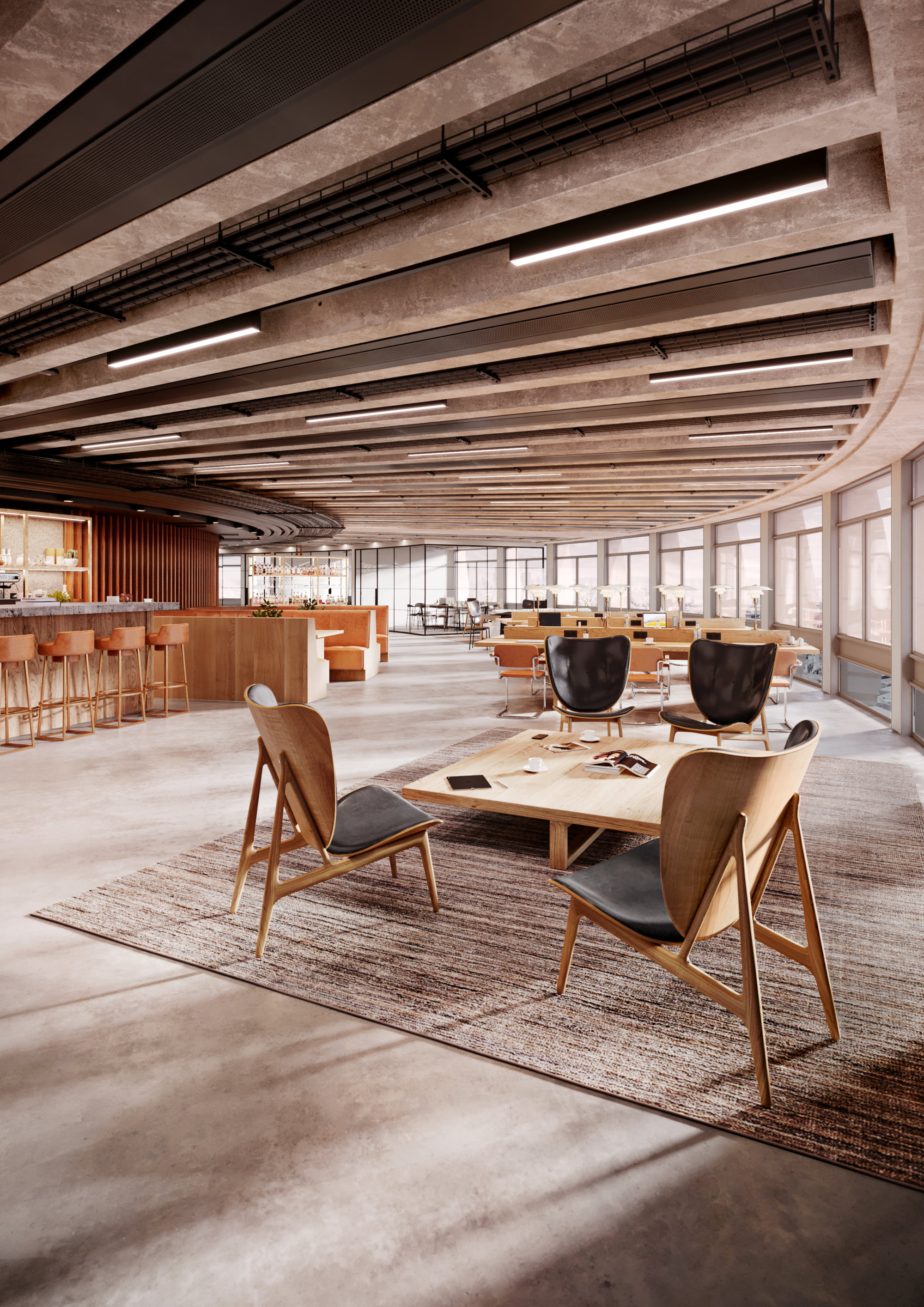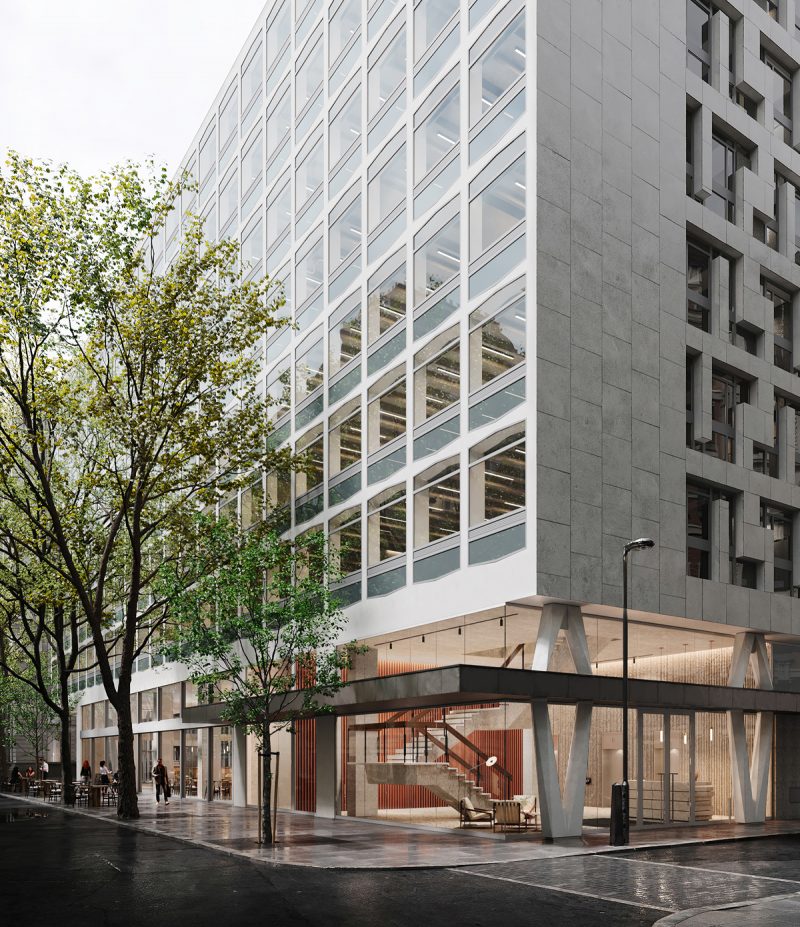 The Block comprises 58,000 sq ft of offices over 8 rectangular floors. The ground floor of 5,500 sq ft could be used as offices or restaurants with an additional 4,000 sq ft of ancillary space in the basement. The 8th floor roof terrace has been dedicated as a communal Club House.



A beautiful and intimate lobby grants access to 8,000 sq ft of office floor plates which feel elegant, functional and luminous.